Edmonton Tower
Showcasing a downtown business hub.
A stellar downtown Edmonton location and a focal point in the ICE district. The management team at One Properties were in need of a way to promote the attributes of the building, and showcase its tenants and services.
Not wanting to be a standard brochure site, the team looked into the available content, and similar sites in this field, and came up with a content plan and wireframes that would keep this an easy to use and informational house that tenants and external visitors would want to return to visit.
Combining the research with the established branding, we created a clean flowing site that showcased the towers features, connected users to support systems and available tenant materials, as well as promoting connection to the tower and team through social channels.
Services
User Experience (UX/UI)
Front End Web Development
Content Management (CMS)
Collaborators
Stephen Tremblett
Nate Weller
Various One Properties Staff Members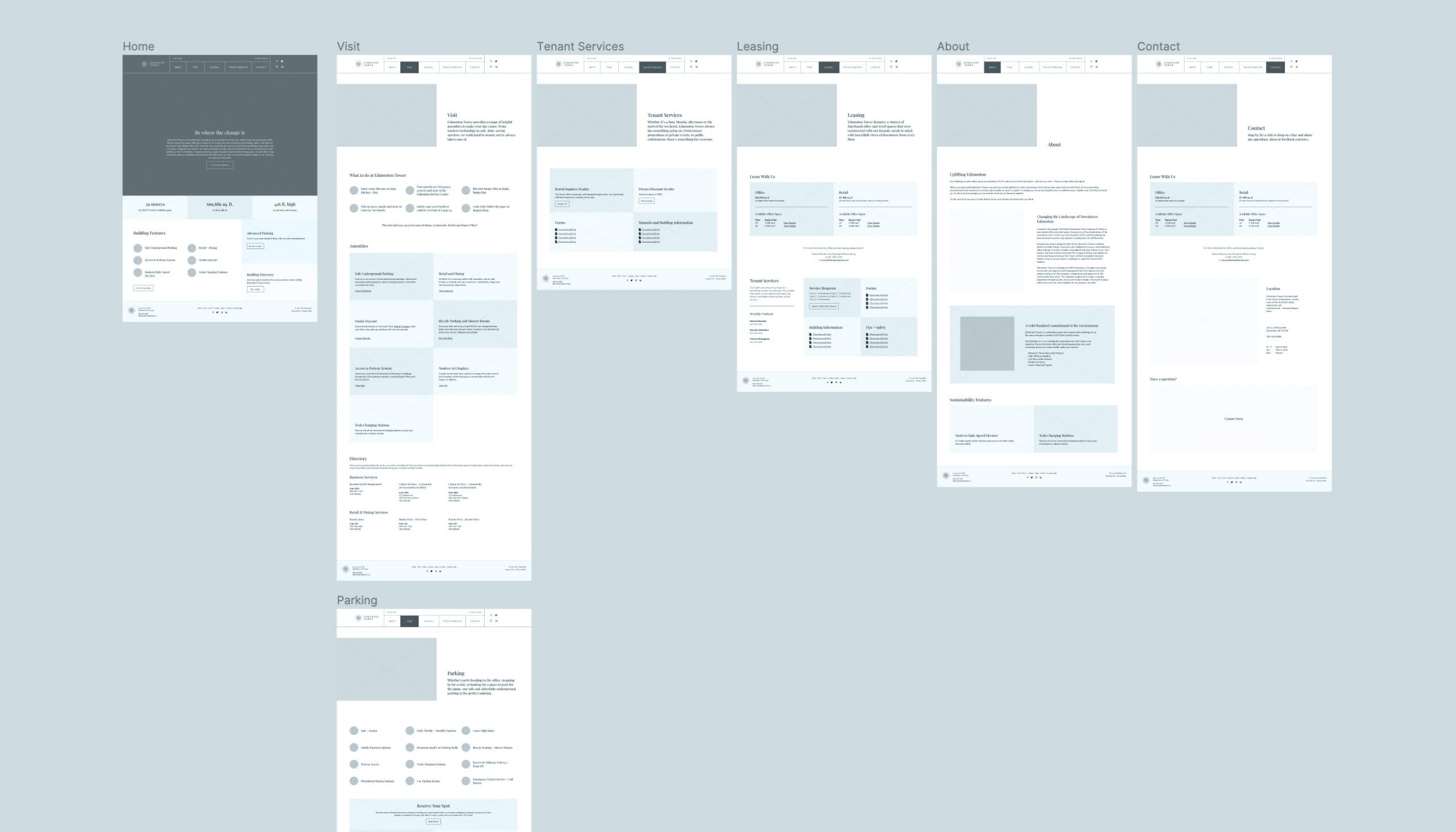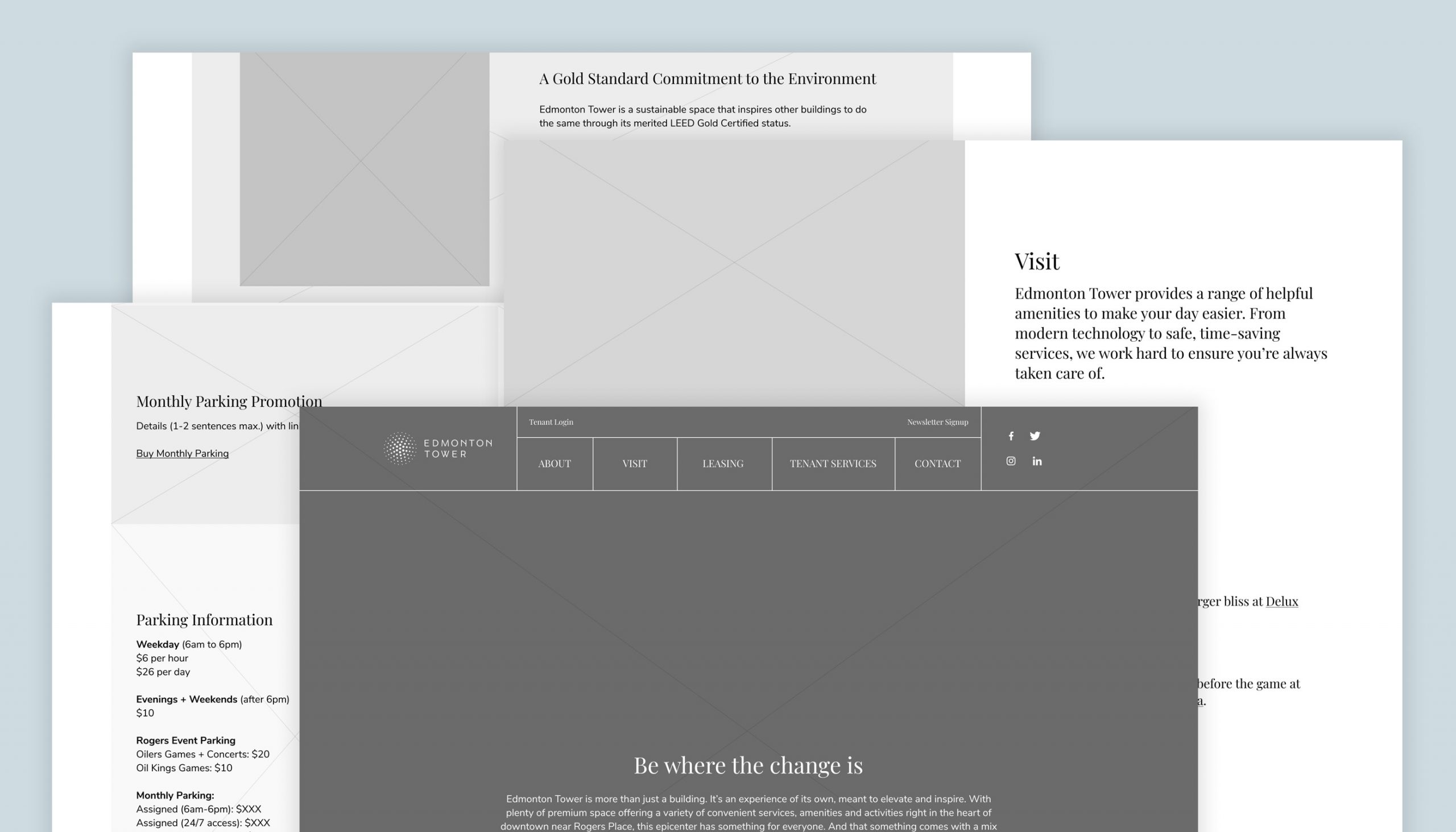 Over 669,000 sq. ft. of office and retail space.
Home to Edmonton Service Centre, and a focal point in Edmontons ICE District.