HungryHerd
Quality and value delivered to your front steps.
It all started from a "what if?" idea. The guys at Hungry Herd had that idea, we already have access quality meats, we know we can sell them at competitive prices, but we don't want to open a brick and mortar store, we just want to be able to deliver to anyone where they are, we want to deliver to individuals and families, and take shopping and stocking up the freezer stress out of their lives at the same time.
The brand, design, and development teams worked in constant connection with each other during this process to come up with a brand and name that spoke to the target audience, and a site that could be easily used and managed by the staff of Hungry Herd.
The brand and design teams delved into research on the food and delivery industries, while the dev team worked on mapping out content entry points, and functions that would be needed by end users and also the staff for pulling and delivering orders.
The end result was a brand that spoke to families, while being inclusive of younger cost conscience users, and a site that could manage orders, subscriptions, delivery service connections, and be scalable based on demand.
Services
User Experience (UX/UI)
Visual Design
Front End Web Development
Content Management (CMS)
Project Management
Collaborators
Habit
Hungry Herd Staff
Jake Belke
Maegan Crowley
Nearly $750,000 in sales in the first 9 months of existence.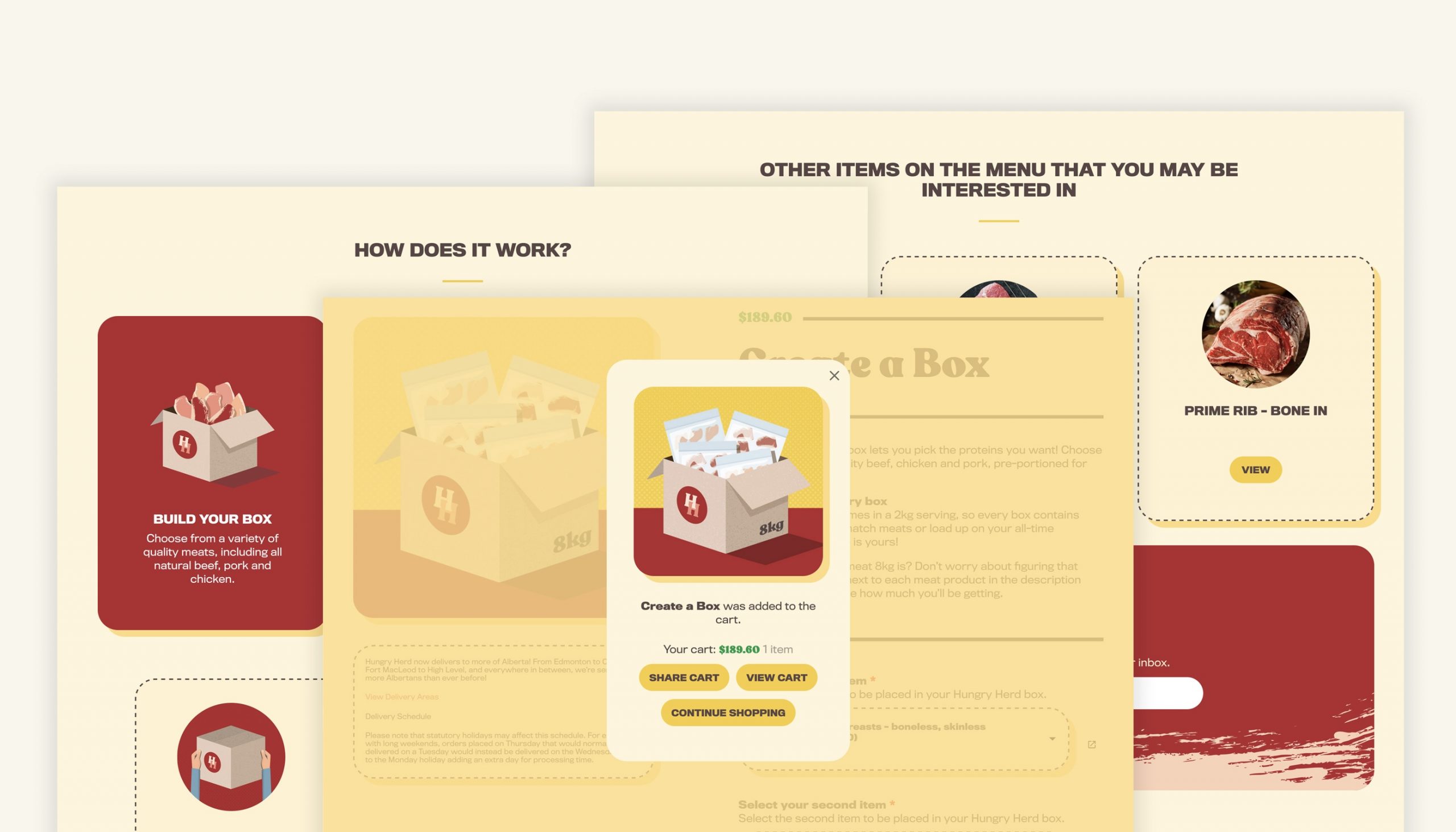 An average of 3,400 active users per month.